| | |
| --- | --- |
| Posted on December 25, 2017 at 6:15 AM | |
In this week's blog (25th – 31th of December) we will expand on another core group member of the Share2Uplift Haydee Hermans director/owner of Soul Garden; we will elaborate on the first Curaçao Speed Camp; we will invite you to our next MYM-platform session; we will share a link explaining "Why reading books is so important to be successful and we will end with some personal coaching tips.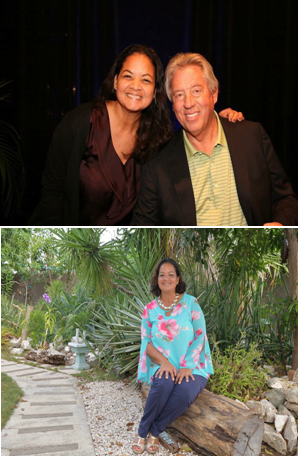 Haydee Hermans another core group member of Share2Uplift
As part of an introduction to you of all the core group members of the Share2Uplift movement, this week we will introduce to you Haydee Hermans. Haydee is a John C. Maxwell certified trainer, coach and soon to be functional fluency coach, also knowledgable on many self-help books and seminars, she can be a big contributor to others.


We talked with Haydee about how it all started with Soul Garden and why she is doing what she is doing right now. Haydee: "The idea of Soul Garden came partially into existence while I was attending an online course called "finding your Opus" in 2012. In this course, it became clearer to me that, I love helping people improve their life and also that my love for nature is big. The instructor mentioned to me at the time " why not combine the 2 of them", spreading messages from the Garden. At the same time going through difficult moments at work and in my relationship, I started searching by going inside myself to who I really am, what I really want, what really gives me joy. This all made me realize is that to help myself or other, there is some soul searching to do to discover deep within what brings meaning to life. And based on this the name Soul Garden popped up. It was placed in my goal sheet in 2012 and in 2016 it became an official business".


Haydee as a coach consider herself to be is a transformational coach. Helping the coachees to start their Soul Search by digging deep within, finding out who they are, what gives their life meaning. Helping them through the process of discovery, then setting new objectives and guiding them through the process of getting on their path to reach their desires and dreams. What gives meaning to coaching people is, the fact that she helps others expand their way of thinking, have a more positive prospective of life and live a more conscious life. It is an inner satisfaction when someone is grateful for the coaching, the workshop and the mentoring and that it made a big difference in their life and made thier lifing more peaceful.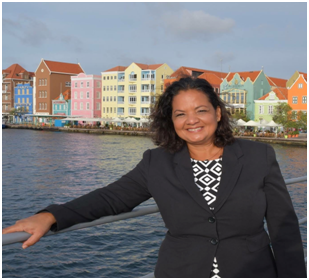 Haydee: "Being a communicator people open up to me and trust me with their issues and by asking the right questions, I can get to the core of the issue or what the person really want of life. I coach people that are at a crossroad in their life, that know a little bit what they want but don't know how to realize it. Or that suddenly discover there is so much more to life, but are overwelmed and do not know what to do next. Coaching in a serene and nature inspired environment gives it a special touch. Starting with some "Soul on fire"- questions opens the coachees mind to what they deeply believe, want and aspire".


Haydee also offers the John C. Maxwell "Mastermind sessions" not only with John Maxwell's books, but also books of authors like Brendon Burchard, Louise L. Hay and many more. She was really surprised by the mastermind session "Sometimes You Win, Sometimes You Learn" she participated in. She had never taken part in these type of sessions before, so she didn't know what to expect. It really opened her eyes and mind to her own thoughts and feelings and gave her the tools to move forward and be mindful of her everyday thoughts and actions. She learned how to "study" rather than just read these types of books. You get more out of it this way. She highly recommends. trying this out.For more information call or email Haydee Hermans, Haydee@share2uplift.org or +5999 563-9848.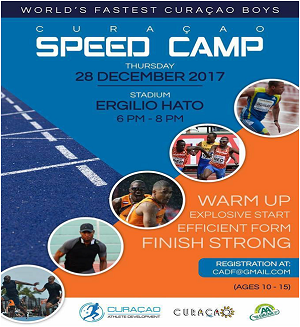 Speed Camp Curaçao
On the 28thtth of December, Curaçao Athlete Development, a non-profit organization that connects Sports, Business & Community in Curaçao with Europe, United States, the Caribbean & the rest of the world, founded by Thakaidzwa Doran, is presenting the first Speed Camp Curacao. During this day some of our premier athletes, like Shurendy Martina, Liemarvin Bonafacia, Terrence Hagard, Raymond Douglas, Hensley Poulina, Jairo Duzant, whom are all competing in the highest and most demanding international track and field competitions, will offer free training and some tips & tops to our youth age 10 to 15 years old.
This initiative is unique because:
although track and field athletes are mostly exclusively depended on their own individual performances, what makes this group of athletes unique, is (they call themselves "Family" check out this link (www.facebook.com/curacaoathletedevelopment/videos/545783402420930/?q=Curaçao Athlete Development on Facebook), is that they live together in Papendal Holland and they collaborate, exchange experiences and support each other wherever possible, making the whole much stronger the individual parts. By collaborating all of them are more focused towards achieving their goals as athletes, breaking through internationally;
• we commend them also for their willingness to share their significant international experiences in the highest of levels in Track and Field competitions, with our youth;
• we also commend the Curacao Athletes Development Foundation to "connect dots and align efforts" between these athletes, at times as motivational speakers for local businesses their employees, and sometimes as partners of sponsors, enabling that these super positive role models can share their experiences.
As success is the result on working tenaciously and consistently towards self-improvement, these role models for our youth are proving, that through hard consistent work and by collaboration among each other, they can develop and live up to their highest potential and compete internationally.


Our next Master Your Mind- platform session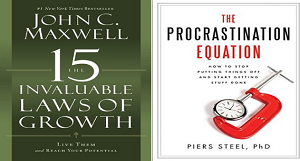 We would like to invite you to our next session on Thursday the 18th of January (the 3rd Thursday of the month).
We will present these two books:
1. The 15 Invaluable Laws of Growth, Live them and reach your potential, John Maxwell and
2. The procrastination equation, how to stop puttng things off and start getting stuff done, by Piers Steel
Where: Biblioteka Nashonal
Time: 7 - 8.30 pm
Entrance Fee: FREE
You are cordially invited and
for this coming new year we wish you an exponential personal growth and personal mastery.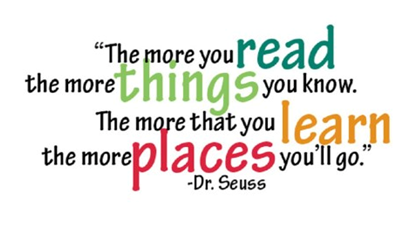 Highly recommended link on "Why reading is so so important to be successful".
We would also like to recommend to you this facebook link on Why Reading is so important, if you long to be very successful. Go to Download or Stream the speech here: goo.gl/4T9EtW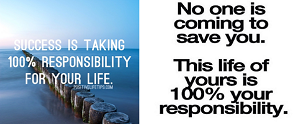 Personal coaching tips
This week we will continue focusing on one vital behavior (keystone habit) we belief is fundamental to chance our life and ultimately will do good for Curaçao in general.
Check these links. We will upload one every day this coming week on our Facebook Page.
Take Personal Responsibility Darren Hardy - Best Motivational Speech Ever 2017 - YouTube
www.youtube.com/watch?v=JL8qqFxrdVs


Les Brown - Take Responsibility For Your Life - Les Brown Motivation - YouTube
www.youtube.com/watch?v=WMP7nkiKLPk
Wayne Dyer on self-responsibility - YouTube
www.youtube.com/watch?v=GDoWJ5NxFwI
Personal Responsibility - We Are Not Victims - The Empowered Human: 360 Senses! - YouTube
www.youtube.com/watch?v=Ij1ccXFmglY
TAKE FULL RESPONSIBILITY FOR YOUR LIFE - Motivational - YouTube
www.youtube.com/watch?v=5HBnTWvc_3Q
Joe Vitale - Taking 100% Responsibility - YouTube
www.youtube.com/watch?v=gA9x319smf4
Categories: Share2Uplift, 21st Century Mindsets, Influencers