| | |
| --- | --- |
| Posted on November 20, 2017 at 11:40 AM | |
In this week's blog (20th – 26th of November) we will expand on "Mi Yu ta Mi Responsabilidat" launched by social entrepreneur Bianca Neman; we will expand on the project "Manera Bo Bos No Tin Dos", organized by JCI United Citizens of Curaçao; we will invite you to our Next MYM-platform session on the 21st of December; we will recommend you to SIGE's upcoming webinar on the 30th of November and invite you for Saturday the 25th of November the "Live2Lead"- event. We will end this blog with some personal coaching tips presented as video links.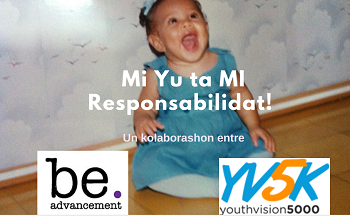 'Mi Yu ta Mi Responsabilidat', connecting dots aligning efforts
On Thursday the 16th of November at the "Biblioteka Nashonal", Bianca Neman (Director-Owner Be-Advancement, poet, entrepreneur) launched and presented to a wide spectrum of different organizations and stakeholders involved in the education of children and youth, her project ""Mi Yu ta Mi Responsabilidat". As a (social) entrepreneur she is targeting all parties willing to team up to help create a manual in "papiamentu" for all those thinking of becoming a parent, those whom are expecting a child and those who are already parents.
The outcome aimed at would be, that:
• future parents would be better informed of their responsibility and know how to raise their children more responsibly;
• children would grow up in a sound and healthy environment;
• mothers would be more conscious on how to take care of themselves physically and mentally before, during and after pregnancy;
• unwanted pregnancy could be prevented and most of all,
• information would be offered in an integrated matter through different channels and platforms at any time of the day that will be easy to access.
As a single mother since her child was 2 years old Bianca documented, as she was raising her child, what the challenges were that she was confronting, adding up to at least 20 categories of subject matters and over 250 themes. As of today, she is still updating these. Examples of these categories are: Responsibilities of parents; Planned pregnancy; Sexual education; pre-birth, birth and first months of a child; all phases of a child/youth; recreational activities for children and youth; Do's and Don't.
What she experienced then is still a big issue nowadays. The information is usually available, but it is scattered over different organizations involved with the education of children and youth on Curaçao. This is the reason she took this initiative. By starting with this "Kick-off"-informative meeting, Bianca requested the attendees to share in what areas they would consider to contribute to ultimately create this manual with the funding of donors. Bianca explicitly stated, that it is her intention to collaborate with the experts, make use of existing information, to take our own culture (not the bad habits btw) into account and use simple and clear language. The target groups will be reached via an awareness program by using one minute videos per subject matter, color images, curriculum for schools.
We commend Bianca for taking this initiative and based on the very lively and active discussions that followed among attendees on Thursday, we are convinced that a need is met with this great initiative, aimed at making life easier for the children and parents varying from the unborn till they are 21 years old. This is an excellent example that through "connecting dots and aligning efforts", we can create synergistic value for our society. Be-Advancement is collaborating with Youth Vision 5000 (a foundation linked to Share2Uplift to promote mindset changes among our youth in Curaçao). Biblioteka Nashonal sponsored the venue for this first meeting.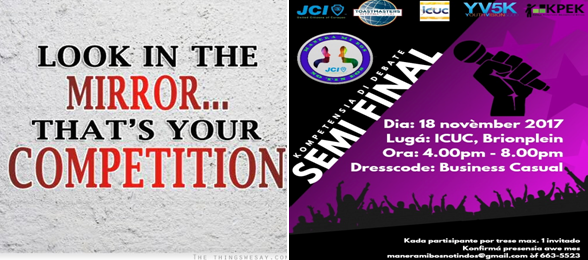 Enabling talents and developing leaders, "Manera Mi Bos No Tin Dos"
On Saturday the 18th of November JCI United Citizens of Curaçao organized the semi-finals of the debating competition in ICUC. The participants were recruited from different organizations, schools and institutions from the age group of 15 years till 24 years old. The 30 plus participants divided in 6 teams have gone during 6 weeks training through:
• a Papiamentu course;
• they were taught how to address and present their points of view publicly;
• some information on the Sustainable Development Goals and
• they were trained to look for data, to present their arguments based on evidence, when they debate.
The finals will be coming Saturday.
We consider all those whom have reached the semi-finals winners irrespective which team ultimately wins. Because as part of their growth they all individually had to overcome their fears and get out of their comfort zones to participate in the debating competition. They are their own competitor and victor. And by working everyday on improving themselves, they can become the better version of themselves. We would like to commend JCI UC for this initiative, because based on testimonials by two participants, whom have overcome their shyness, it was clear that the participants have learned a lot from this program. We commend JCI CU also for "connecting dots and aligning efforts" by creating, a collaboration of different partners consisting of Toastmaster International, ICUC, KPEK and Youth Vision 5000. (a foundation linked to Share2uplift to promote mindset changes among our youth in Curaçao).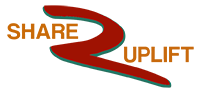 Role of the core group of Share2Uplift
As core group, we belief that to get the necessary mindset changes going, we will continue to connect dots and align efforts with entrepreneurs aiming at changing people's mindsets and leadership development on Curaçao. That is why we are aiming at:
1. CEO's;
2. Influencers and
3. We try to connect dots and align efforts among Coaches involved with mindsets shifts.
As in the case of Be-Advancement or JCI-CU, this is what we are aiming and multiplying to get a momentum going to reach our goal of enabling 250 ethical leaders from all walks of life, that are constructively collaborating with each other, creating value for the whole of the society by the end of 2018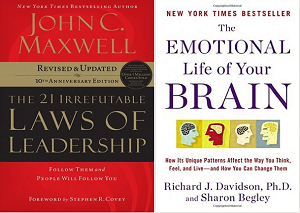 Our next Master Your Mind-platform session Thursday the 21st of December
On Thursday the 21st of December, we will present to you 2 new books focused on enabling changed mindsets, self-help and personal leadership. We will present to you the books:
1. "The 21 Irrefutable Laws of Leadership, follow them and people will follow you the", by John Maxwell
2. "The Emotional Life of Your BRAIN, How its unique Patterns Affect the way you think, feel and live – and how you can change them", by Richard J. Davidson with Sharon Begley
When: Thursday the 21st of December (the 3rd Thursday of the month)
Where: Biblioteka Nashonal
Time: 7 - 8.30 pm
Entrance Fee: FREE


We highly recommend the next Webinar of SIGE on the 30th of November
We would like to invite all especially teachers and parents for the upcoming next Webinar of SIGE (Sentro di Inovashon Guia Edukashonal).
These Webinars aim to inspire and expand the knowledge of teachers and parents.
On the 30-11-2017 "De toolbox voor het competentiegericht onderwijs", 3.00 pm by Mrs. Lucille Hernandez.
Go to www.sige.cw or telephone 7386570/7472700 for more information on the upcoming webinars.


We highly recommend Live2Lead 2017 Rebroadcast
November 25, 2017 @ The Cinemas Curaçao.
Registration – 8:00 AM
Event Begins – 8:30 AM
Break - 10:00AM - 10:30AM
Event Ends – 12:30PM
Place: The Cinemas / next to Renaissance Curaçao Resort, Otrobanda
Contribution: US $51.49 (incl. fee)
Buy your ticket: www.eventbrite.com/e/live2lead-curacao-tickets-…
For more info call our core group member: Barbara via Email: influentianalenergy@gmail.com / mobile 5999 521 1055.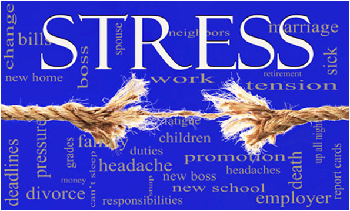 Personal Coaching tip
This week we will continue to share stress relieving tips. See how Ex president Obama relaxed when he was in office for example.
Ex-President Obama Discusses Managing Stress - YouTube
www.youtube.com/watch?v=L4OuFaHGB9g
90:10 The Single Most Important Thing You Can Do For Your Stress - YouTube
www.youtube.com/watch?v=I6402QJp52M
10 Ways to Managing Stress at Work - YouTube
www.youtube.com/watch?v=SL0Iv10SIgc
Brian Tracey 5 Ways to Reduce Stress - YouTube
www.youtube.com/watch?v=MPPMgz4zZ0w
What is Stress? - YouTube
www.youtube.com/watch?v=s93ywqFa6CM
7 Simple Tips To Reduce Your STRESS Right Now - YouTube
www.youtube.com/watch?v=lDecu0ME1Zo
Categories: Share2Uplift, 21st Century Mindsets, Master your mind - Bookclub sessions