| | |
| --- | --- |
| Posted on August 8, 2021 at 3:50 AM | |
 In this week's blog (9th August– 15th of August), we will interview Stacey Mac Donald; we will invite you to our next MYM Book presentation via Zoom on the 17th of August(3rd Tuesday of the month); we invite you to our next webinar of Emotions "Simia pa empatia" and our next Personal Journey starting on the 21st of August. We will also share some short videos on the World Wildlife Fund and climate change. Every day of the week, we will upload one of these video links on our facebook.com/share2uplift page.
Influencer Stacey Mac Donald: accessible and outspoken


Could you share with us some information about your family life?
I was born and raised in Curaçao and left for my studies in Holland when I was 17th years old. I have a lot of family in the region of Holland. My parents are of Surinam descent and I have two sisters and a brother. One sister grew up in Holland and the other two with me on Curaçao. With my parents being from Suriname and Aruba, I call myself a child of the Dutch Kingdom. My parents have been very important to who I have become because they wanted all of us, to have a good life and therefore they stressed the importance of our education. Because of this loving and caring education at home, I must say that all of us are successful. My brother is an engineer, one of my sisters is a judge and the other one is a high-rank HR advisor. I am a social psychologist with a Ph.D. degree.


Could you share something about your educational background and your experience?
I have studied social psychology in Leiden after starting to study Educational sciences, but that wasn't interesting enough. So I decided to do my Master's in Social Psychology, as I was interested in finding out how "normal" people behave within society and specific groups of people. I then specialized in "Environmental Psychology", which closely looks at the behavior of people within the built and natural environment. After graduating within the nominal time, as I had ambitions to distinguish myself, I started my Ph.D. some years later.
The subject matter was: "The conservation of Nature in the Dutch Caribbean (Caraibisch Nederland or BES-islands)". My study was part of a much larger study done by the "Koninklijk Instituut voor Taal-, Land- en Volkenkunde (KITLV)" researching the challenges these Caribbean islands were confronting (Confronting Caribbean Challenges). It is an old institute where in the past they used to prepare all those that we planning to go, work and live in the former Dutch colonies. It evolved and it is now a research institute and its scope is broader than just the former Dutch colonies. In the study, we looked at how these islands were doing in terms of the conservation of Nature, after the disintegration of the former Netherlands Antilles, as these islands became Dutch municipalities. The main conclusions were, that the success of measures.
We have understood that you are now a Project Advisor at World Wide Fund for Nature Netherlands (WNF / Wereld Natuur Fonds), you were one of the persons that created a platform to give your input in the Growth Strategy for Curaçao. You have strong ties with Curaçao. Can you share with us some more?
One of the reasons for my continuous interest and involvement is that I always stayed with my interest in the islands. When there is talk about the Brain drain, I always felt that I needed to find a way to give back. So I was always looking for ways for me and other professionals with excellent educational backgrounds to give back to the islands. By doing it, I believe it is not only fun to do, but also important to contribute. That is why my Ph.D. study was aimed at a study related to this region and it is also the reason why I choose to be part of the Curaçao Dougnut Economy Group, why I gave input in the Growth Strategy of the government of Curaçao, why I am involved in Innovation Ç, that is also why I live in Bonaire and still am eager to return to live and work in Curaçao. I have worked 1,5 years at Dutch Caribbean Management Consultancy N.V. on Curaçao. The team of this consultancy had put in lots of efforts to let me grow but also reminded me never to forget the island. If possible return to the island because whatever you learn the island can always use your knowledge and skills.
You were involved in Of Africa, right? Can you expand a little bit on that?
Of Africa is a platform where I was shortly involved in. I liked the idea and initiative of a friend that was also a student when we were studying. This friend of mine was from Zimbabwe and she mobilized students of African descent studying in Holland, England, and other European countries, to work on the perception of what Africa is. Africa is usually portrayed as a victim continent. In the Netherlands in the national media, it is the only thing you see, namely poverty and misery. While there are lots of beautiful developed areas in Africa, where you have big cities and where a lot is changing. By offering this platform to women of African descent to explain what Africa means to them, we felt that together we could work to change the perception of Africa. I was approached to back into the history of Africa from a Caribbean perspective. I wrote some articles for this platform on how Africa still forms part of who we are in the Caribbean. The platform still exists and they are still re-inventing themselves on what could be their best formula, but due to busy schedules, I am no longer involved in this platform. The old blogs are still available and it was a great experience during the time I was still a student.
Regarding my work for the  World Wide Fund for nature - the Netherlands | Wereld Natuur Fonds (WNF) on these islands, we focus on the oceans, as these islands are surrounded by oceans. Conservation of the oceans is the guiding principle of WNF here, which also entails the answer to the question of how to make the fishery in the ocean more sustainable, but also it means that all our projects are directed towards the sea and how to bring about necessary changes in that respect.
We focus on awareness regarding single-use plastics, wastewater, and erosion on the islands, and we are looking at ways and means on how we can mobilize the communities to become sustainable and empower them to work towards a sustainable society. WNF has been active on the islands since the sixties and since 2010 more so on the BES islands. It took us some time early on, in the beginning, to build relationships and to be able to collaborate with existing organizations and our place within the societies. Recently, WNF chose to become more active and it is investing in projects aimed at starting for example a fishery cooperative.


We have also done different studies on stakeholders' participation aimed at making everything sustainable, trying to be a partner with local stakeholders and trying to be a trigger, and trying to walk just a little faster than they are. We are also helping the local government to have a voice in the Hague, where they lack the resources to do this so that funds are allocated for the islands to invest in nature conservation projects aimed at reaching the islands' strategic Nature Conservation goals.

What is your BIG WHY or driving motivation to be who you are right now?
I believe it's important to give a voice to things that they are unable to express. Like "nature" can't talk to defend itself.
I love bringing people together to collaborate. One of the beautiful things about human beings is their tendency to collaborate. Just look at what happens when there is some kind of calamity or accident, how people work together to help with the issue at hand. I like doing that because "we are serving a bigger purpose". This gives me a lot of energy. I love to work with individuals who are not necessarily willing to walk in the same direction, and too against that odd, bring them together to collaborate in a way that is beneficial for all. I firmly believe that this is the only way we can make any progress ultimately, just by being able to be considerate towards others and think in terms of the good of all.
What are your plans for the coming years and when do you consider that you have been successful in your personal and business/professional life, let us say 5 years from now?
Hopefully, I will still be working for WNF, but on a broader regional program that would be beneficial to more islands in the region. For example on projects to completely ban single-use plastics, sustainable fishery, and engaging communities to conserve nature. I am already taking notice of this shift and I hope I can work on helping this manifest completely.
Privately: I hope that I will be able to continue to work and live here, and have a house in this beautiful environment that we have on these islands, where I can help local politicians to grow in their perceptions regarding the importance of Nature. Hopefully, I can help local politicians in growing their perceptions of the importance of nature and this will include also the politicians in Curaçao. Hopefully, I can help governments to look at issues more from an integrated approach, and that I will be able to inform, inspire and support leaders and decision-makers to think and take actions more in terms of the importance of Nature.
What are the challenges that you are dealing with? And how are you dealing with these different challenges you confront?
There is a saying that goes like this:
How do you keep the bricks in the wheelbarrow?
How do you keep different parties with different interests on the same page? That is the biggest challenge.
It is all about trust, more than simply the interests of the groups. My trustworthiness is very important and by cherishing this, I hope I can entice people to collaborate. And communication, daring to be vulnerable, listening carefully, trying to understand other people their concerns, and see what can be done about this. That is how I try to deal with this.


Do you use your inner voice to evaluate when dilemmas show up? How does that work for you?
I am easily in an uncertainty mode on what I have done. I will breathe and think it over. I will not take action immediately. I will discuss it with others internally and look for validation of my thoughts, but I will never do it alone, I will consult.


How are you trying also to keep up with your knowledge and skills levels?
WNF is a big international organization with lots of internal training and lots of people that work all over the world that you can contact to exchange experiences. Furthermore, if I have to do something that is out of my comfort zone I would rather say "yes I will", even if I am clueless on how to get it done at first.
What are your strengths?
I am a good speaker, I am patient in building relationships and I am empathic and this helps build good collaborations in what I am looking for to achieve.
Do you have hobbies or interests that you are also passionate about?
Nature and also painting and dancing, yes I need this creative outlet.
If you as Stacey would meet a stranger on the bus (let say in Johannesburg or London) and they would ask you to introduce yourself what would you answer?
My name and that I come from the Caribbean and who I am and tell them very soon after that where I work and more of where I come from.


How would you describe Stacey in one word or one sentence?
Accessible, outspoken and stubborn but with a fair amount of patience.


Who are the persons that have inspired you the most in your career?
My friends that I know since I was in Curaçao during my school years, all had the same mindset of being ambitious, we all went to study in Holland and we would become successful and it happened indeed. And also Rivke Jaffe and the team of my first employer at Dutch Caribbean Management Consultancy (DMC).

What is a trait that is still a work in progress?
Uncertainty, I would like to rid myself more of this. I can become too emotional in certain situations and you will not notice this from the outside of me, but I will bring it home with me to ponder about it.


What was a defining moment in your life?
The separation of my parents. I decided that this will not have an influence on my studies and it didn't have as I did everything I possibly could to prevent this from happening.


How do you manage your emotions?
I am not afraid to talk about them and don't suppress or repress them. I can connect easily to people, it's a survival skill and I am trying to manage emotions in a very practical way.


Where do you want to be 10 years from now with your career?
To have an even more positive influence than I have at the moment. I am unsure of what function that would be. In politics or something else ...maybe for an organization as WNF still, but in any case, something for these islands to have an even greater impact.


What would you want your Loved Ones, family, friends, and others to say about you let's say 20 years from now?
That I am ambitious and I am passionate about what I do for Nature and in collaboration with other people. That I am a bridge builder of relationships.
What makes you stay optimistic about the future of CES, BES as we are in the middle of a worldwide pandemic, recession, and in the middle of growing environmental challenges because of the global warming consequences?
At times it is difficult, but to give up hope is not an option. I do see more and more people in organizations and governments recognizing the importance of nature. And that we need big policy changes to be successful. Our islands can become an example for the rest of the world because as islands we are vulnerable but also resilient. If we increase our tendency to collaborate and more towards each other we will survive.
Is there anything else that you would like to add?
I am curious how people would react and I hope to inspire others to give more of themselves for the greater good of all, to do less for one self only and more for us together.


More information
- Publications on Researchgate
- Stacey Mac Donald  on KITLV
- Co-founder / Advisor Mac & Field
One of the 250 Influencers of Curaçao
Stacey Mac Donald is a passionate, ambitious, knowledgeable, bridge builder who is able to connect easily with other people. Her skills as a speaker, her empathy, and her patience in building relationships help her to build good collaborations addressing one of the biggest challenges of our time, namely Sustainability in Nature. Involved as project leader in the WNF, a big international organization, addressing the sustainability of Mother Earth, has put her in an excellent position to learn and leverage the impact that she wants to have in the BES and even much further than that on other islands in the region. Based on the main conclusions of her PH.D. thesis: "That the success of measures to conserve nature and their impact depends largely on the collaboration with the local community", makes her fit perfectly in what she is working to achieve and that is bringing people together to collaborate, serving a bigger purpose. This distinct quality of Stacey to work with individuals who are not necessarily willing to walk in the same direction, and to against that odd, bring them together to collaborate in a way that is beneficial for all, will definitely put her in a position that she will have an impact. She firmly believes that efforts to ultimately have a sustainable Earth, can ultimately only progress by individuals/people being able to be considerate towards others and think in terms of the good of all. For her effort, vision, and the work she is doing, we deeply love and respect Stacey and consider her one of the 250 influencers of the islands representing sustainable development in the NGO sector.
Look at the list of the Influencers we have interviewed or reported on, up to now.
The goal of the core group of Share2Uplift for 2021
The goal of the Share2Uplift movement is to: "Identify 250 leaders from all walks of life to connect, align and create impactful changes in all walks of life, which includes intergenerational collaboration by the end of 2021." We will use interviewing Influencers, meet-and-greet events, "train-the-trainers"-programs on "Emotional Mastery" and "Intentionality "as national intervention strategies, to reach this goal on top of our goal to scale up the possibilities to connect, align and create impact via a virtual platform. We believe that by collaborating with Miguel Goede on the virtual Vision 2030 platform, we will accelerate the possibilities to connect the diaspora and others elsewhere in the world and on the island willing to constructively create impactful changes in Curaçao, to join.

As Share2Uplift we are fully trying to align with this thinking of Center for Curriculum Redesign to promote this agenda in our educational systems and workplace. So, in that sense, we fully support any initiative to make our educational system 21st-century proof.
Share2Uplift aligners are those that:
– Create an inspiring vision of the future;
– Motivate and inspire people to engage with that vision;
– Manage the delivery of the vision;
– Coach and built a team, so that it is more effective at achieving the vision.
These criteria are now being polished.
We also consider these 5 values the most important ones for Share2Uplift aligners. They are:
• Peace from within;
• Compassion;
• Respectfulness;
• Integrity;
• Responsibility. As we will progress towards this goal we will update you on the progress.
Next webinar of Emotions "Simia pa empatia" on 14th of August
For more information:
O'dennis Daal: (+5999)5130409
Ivan Kuster: (+5999)6986437
Haydee Hermans: (+5999)5639848
Next MYM-platform session via Zoom
Our next MYM-platform session will be on the 17th of August (the 3rd Tuesday of the month) via Zoom, where we will present two chapters of the book "Think and Grow Rich" and the book "12 Rules for Life."
Think and Grow Rich
Chapters 5 and 6 of 'Think and Grow Rich' will be presented Sidayene Van Tys-Senora. This book has been called the "Granddaddy of All Motivational Literature." It was the first book to boldly ask, "What makes a winner?" The man who asked and listened for the answer, Napoleon Hill, is now counted in the top ranks of the world's winners himself.
The most famous of all teachers of success spent "a fortune and the better part of a lifetime of effort" to produce the "Law of Success" philosophy that forms the basis of his books and that is so powerfully summarized in this one. In the original Think and Grow Rich, published in 1937, Hill draws on stories of Andrew Carnegie, Thomas Edison, Henry Ford, and other millionaires of his generation to illustrate his principles.

In the updated version, Arthur R. Pell, Ph.D., a nationally known author, lecturer, and consultant in human resources management and an expert in applying Hill's thought, deftly interweaves anecdotes of how contemporary millionaires and billionaires, such as Bill Gates, Mary Kay Ash, Dave Thomas, and Sir John Templeton, achieved their wealth. Outmoded or arcane terminology and examples are faithfully refreshed to preclude any stumbling blocks to a new generation of readers.
The body keeps score
"Essential reading for anyone interested in understanding and treating traumatic stress and the scope of its impact on society." —Alexander McFarlane, Director of the Centre for Traumatic Stress Studies
A pioneering researcher transforms our understanding of trauma and offers a bold new paradigm for healing in this New York Times bestseller
Trauma is a fact of life. Veterans and their families deal with the painful aftermath of combat; one in five Americans has been molested; one in four grew up with alcoholics; one in three couples have engaged in physical violence. Dr. Bessel van der Kolk, one of the world's foremost experts on trauma, has spent over three decades working with survivors. In The Body Keeps the Score, he uses recent scientific advances to show how trauma literally reshapes both body and brain, compromising sufferers' capacities for pleasure, engagement, self-control, and trust. He explores innovative treatments—from neurofeedback and meditation to sports, drama, and yoga—that offer new paths to recovery by activating the brain's natural neuroplasticity. Based on Dr. van der Kolk's own research and that of other leading specialists, The Body Keeps the Score exposes the tremendous power of our relationships both to hurt and to heal—and offers new hope for reclaiming lives.
Subscribe by emailing us: sixtaivan@gmail.com or ivan@upliftingCuraçao.com and we will send you the Zoom link so that you can participate in our presentation of this book. 
 Chapters 5 and 6 of 'Think and Grow Rich' will be presented by Sidayene van Tys-Senora.
'The body keeps score' will be presented by Ivan Kuster.
Date: 17th of August
Time: 7.00 – 9.00 PM
Entrance fee: Free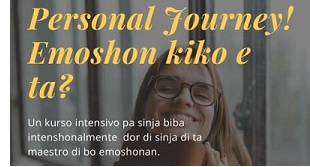 New workshops in Papiamentu on Emotions starting 21st August
Gran majoría di nos komo ser humano, ta pasando diariamente den un fluho konstante di diferente pensamentu i emoshonan. Esaki ta konta mas aún awor ku nos ta den e gara di COVID-19. Emoshon ta nos kompas interno. No tin emoshon malu ni bon, emoshonan tei pa guía. Nos tin ku atende ku nan i no neglishá, reprimí ni suprimí nan, pa nan no kausa efektonan negativo despues ku ta inesperá. Emoshonan por ta un insentivo pa nos desarojá e potenshal inlimitá ku kada un di nos tin komo persona.

Nos ke yudabo den desarojá esaki, dor di ofresé bo un "personal journey" di 15 siman: 
• maestría di bo emoshonan;
• kon di deshasí di emoshonan atrapá;
• biba un bida mas intenshonalmente;
• skucha bo intuishon mas mihó pa asina bo por ta mas kreativo i
• kon di laga loke bo a sinja bira un kustumber i transformabo komo persona.
Nos lo kuminsá 21 di Oùgùstus.
Pa mas informashon i detajes di e suma ku ta kobra, tuma kontako ku un di e 3 fasilitadornan:
Haydee Hermans Soul Garden na telefón: 5639848
E-mail: soulgardenCuraçao@gmail.com
O'dennis Daal Master Your Mind na telefón: 5130409
E-mail: odennis.daal@mymcur.com

Ivan Kuster Uplifting BV na telefón: 6986437
E-mail: ivan@upliftingCuraçao.com

Website: www.upliftingCuraçao.com/workshop-emoshon-kiko-e-ta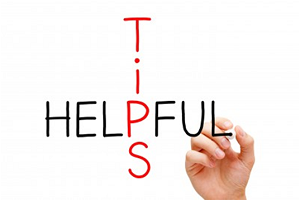 Personal Coaching tips
This week we will share some short videos on the World Wildlife Fund and climate change
Every day of the week, we will upload one of these video-links on our Facebook.com/share2uplift page.


1. Be one with nature. WWF roept Nederland op om sámen met jongeren in actie te komen. (180 sec) - YouTube
2. WWF's Manifesto - YouTube
3. What does WWF do? | WWF - YouTube
4. The History of the World Wildlife Fund - YouTube
5. How to Save Our Planet - YouTube
6. The Greatest Speech Of Leonardo DiCaprio | Climate Change | by MirekLeFou - YouTube
Categories: Influencers, 21st Century Mindsets, Share2Uplift