| | |
| --- | --- |
| Posted on August 1, 2021 at 6:25 PM | |
 In this week's blog (2nd August– 8th of August), we will interview Yolanda Wiel; we will invite you to our next MYM Book presentation via Zoom on the 17th of August(3rd Tuesday of the month); we invite you to our next webinar of Emotions "Simia pa empatia" and our next Personal Journey starting on the 21st of August. We will also share some short videos on the human mind  Every day of the week, we will upload one of these video links on our facebook.com/share2uplift page.
Influencer Yolanda Wiel: someone who cares
Could you share with us some information about your family life? 
I was born, but not raised here in Curaçao. I grew up in Groningen, Holland, and Lloret de Mar, in Spain, and did my primary school there which goes from 1st through 8th grade. When I was 14 years old, we came back to Curaçao to live here and I went to Radulphus College. After finishing High School I went back to Holland for my studies, but I wasn't happy there, so as soon as I had finished my studies, I came back to Curaçao. I stayed in Curaçao for 2 years and then I returned to Spain, to live and work there. In 2009 I came back to the island and now I am settled here in Curaçao. I am not married and I don't have children and both my parents live in Curaçao. I have one other sister and two brothers.
As you notice, I have moved quite a lot in my life and because of this, I learned to observe and to be very aware of how I feel and aware if I am letting others influence me. I am emotionally intelligent but that doesn't mean that at times there are still things from the past that I'm still working on.


Do you IoLee (Inside Out Learning Experience Ecosystem), a body sensing therapy?
No, haven't heard of it. But as you explained how it works, I have developed my process through trial and error which sounds very similar. At times when you are releasing a trapped emotion, it feels like it is going to kill you, but if you allow it to exist and not resist it, it integrates and dissolves, which then makes room for the underlying emotion beneath that pain.
I studied to be a therapist and I'm always working on developing and truly knowing myself. Sometimes I would think that I was done integrating a certain level of growth, but then something new pops up, so there is always work to be done on yourself. To me, self-development is an ongoing process
.Could you share something about your educational background and your experience? 
I have studied Art Therapy and I worked with children who have autism for some years. After that, I started focusing on building my therapy practice for children and youth. I had several clients at the closed department of JJIC (former GOG, juvenile detention). And it was more fun than I originally thought it would be. As a therapist, my goal at first was to work with kids and youth before things went completely wrong. I felt like it would be too late and they would already be affected once they end up in JJIC, but as I said it was more fun than I thought. I came to better understand how the young men that are locked up to see life and they are the way they are. They don't make excuses for the situation they're in. I understood that they live in a completely different world which not everyone on the island knows what it is like and understands what poverty does to human beings. As a teenager, I grew up going to sports clubs a few times a week and you never get exposed to this other world. They live in completely parallel worlds. These young men base their decisions on survival every single day. They grow up thinking that they will not grow up to be old. They don't think in possibilities, but in 'how can I survive this day. This was a difficult realization to process for me. And as I was able to connect with some of them, when I meet them now that they're out of prison, they are looking to contact me and sometimes we go out to eat and catch up.
We have understood that you are very involved in Good Deeds Curaçao, Curaçao Cares, Spread the Love Curaçao, and part of Kolektivo. Can you share with us some more?
Well, earlier this year I decided to scale down a little bit on my plans for Spread the Love. I decided to focus on doing what I like to do and stop trying to make it a bigger organization. And you know what, life has become so much simpler. I've got other and new projects I'm working on now and they're all great fun! I have so much more work now that I have to guard my time and energy in ways that weren't necessary before. Before I was usually available for others and of course we've always connected through our phones. I'm now learning to prioritize what I want and need to get done, but it's not easy. I'm the kindness activist! I'm always nice, right?! I don't want to be rude. I want to be kind, sure, but kindness to myself comes first. Sometimes kindness means ignoring you so I can focus on my tasks.
Good Deeds Curaçao is the biggest project by Spread the Love, and it is part of a global movement. I have organized Good Deeds Day Curaçao three times now. It originated in Israel and it invites people to do good deeds on the same day. The organizations that take part in Good Deeds Day that take place in the Caribbean are coordinated from Trinidad for the Caribbean flavor, but locally we are free to organize the Good Deeds we want within the same theme.
I have been part of the Curaçao Cares team for 5 years . I am in charge of social media, so everything that you see on Facebook and Instagram comes from me.
Spread the Love is an initiative of my own and it is specifically directed towards kindness. I want the people of Curaçao to be more kind and truly integrate kindness into their lives. With kindness, you get to support others, which is a desire we're all born with. An act of kindness could be something simple like holding the door for someone or helping someone you love with their chores or giving someone a free hug. My main focus is for others to realize that we need to be more self-reliant and take care of each other. To stop thinking that other organizations or institutions will take care of us. If we want to live on a beautiful and clean island, we should stop littering and at the same time understand that we need to buy fewer plastic and foam products. We have our responsibility and, in that sense, the obligation to contribute to a cleaner island.
One of the new projects I do work for since a few months is as a steward for Koletivo. This is the reason I looked for ways to learn more about Cryptocurrencies and Blockchain technology. At first, I thought that crypto was meant for greedy people trying to make lots of money, but it is not like that in all of "the cryptoverse". With Kolektivo, we are using Cryptocurrency and Blockchain technology for the community, enabling people to become more self-reliant. CuraDAI is a coin that we have launched and you can only earn CuraDAI by doing good on Curaçao or through a mini-grant for a community project. For example, last weekend I organized a food drive for Good Deeds Day, to benefit the food bank (Voedselbank) and all the volunteers were rewarded with 25 CuraDAI each. They can go spend their CuraDAI at certain shops and do groceries at a supermarket. The volunteers were very happy with this and it is awesome that those who initiated Koletivo want to put new technology to good use on the island.

What is your BIG WHY or driving motivation to be who you are right now?At the beginning of the year, after going through the first lockdown, I got this insight that even in a global pandemic we as human beings are not willing to change our damaging behavior. What's the use of all my efforts then? During the first lockdown, I had fewer things to do, I was not so much in a "making an impact mode" and I liked that. Would my effort make such a difference overall? Before corona, I was thinking big and considering starting a first Spread the Love headquarters, where we would organize kindness projects and people could walk in and learn or make something. But now I've changed my plans. I am not going to try and build that anymore and it feels good. As long as I feel good, it's ok. Now I have more time to work on projects I like. In the past, I loved to guide people in their healing process, but nowadays it is easier to enable people to feel better in a real way. I used to think that therapy was the way, one person at the time, one session at the time and as they move on, the healed person will heal or not damage others. Now I focus on myself and what I want to do, projects I like and love to do. I'm not anyone's "savior".


What are your plans for the coming years and when do you consider that you have been successful in your personal and business/professional life, let us say 5 years from now?
I am not a career woman and I've never had any aspirations of having an amazing career. What I want to do needs to feel right and should make me feel good.


What are the challenges that you are dealing with? And how are you dealing with these different challenges you confront?
How to juggle all the different projects and assignments that I have at the same time. It is a little too much at the moment, but it won't take long anymore.
Furthermore, I want to better deal with standing in the spotlight. Although I have done it more often, it hasn't become much easier for me. I want to feel less miserable when all eyes are on me.


Do you use your inner voice to evaluate when a dilemma shows up? How does that work for you?
I usually discuss my dilemma's with a friend. I also look up information about the topics to at least have the necessary information or learn how others dealt with a similar dilemma.


How are you trying also to keep up with your knowledge and skills levels?
I am always, literally non-stop, taking courses. At times different courses and workshops at the same time, be it webinars, documentaries, podcasts, you name it. Sometimes I ask myself if this continuous learning will ever stop. Probably not. I am now taking one of the best courses ever, a yearlong training called Leadership for Women by LMI (Leadership Management International).


What are your strengths?
Honesty and value. I am honest about my intentions and my opinions. I like to be authentic and I always try to add value to things, situations, a person, a place. Everything.

Do you have hobbies or interests that you are also passionate about?
I love to be creative, I love reading, I don't read a lot these days though.
I am writing a book. I don't know how to write a book, but I am doing it anyway.
These days, most of the income I earn is through writing. I stopped working as a therapist. It all started with writing blogs, then I moved on to social media and it evolved to writing assignments for companies, governments organizations, and foundations. It used to be a hobby now it is my profession.
If you as Yolanda would meet a stranger on the bus (let say in Miami or London) and they would ask you to introduce yourself what would you answer?
I don't value stories as much as others, I think. Culture, traditions or where I'm from are stories to me, but they don't define who I am. I think I would just say 'my name is Yolanda.'
 
How would you describe Yolanda in one word or one sentence?
Someone who cares.


Who are the persons that have inspired you the most in your career?
I have no idols or role models, but I could resonate with anything that shows up and that inspires me in my process. One day it can be a cartoon or the next day something else. I once saw a bird at the train station in Holland as I was waiting for my train and it was assertively defending its piece of a french fry. It reminded me to be more assertive as well. Something that inspires me could also be a slogan of some company or the life story of any random person.


What is a trait that is still a work in progress?
Being comfortable in the spotlight. Being diplomatic. I am not always diplomatic.


What was a defining moment in your life?
When I was born.


Where do you want to be 10 years from now with your career?
I would like to be happy. To have traveled a lot. To be financially comfortable and be sharing my life with a special man.


What would you want your Loved Ones, family, friends, and others to say about you let's say 20 years from now?
Yolanda cares.
What makes you stay optimistic about the future of Curaçao as we are in the middle of a worldwide pandemic, recession, and in the middle of growing environmental challenges because of the global warming consequences?
I see so many people that want to make the lives of other people happier, better, and that they are involved in work regarding their fellow human beings. There are a lot of people doing so much good.
I am hopeful, not so optimistic as I would like to be, but I am hopeful. I would like to see more people collaborating and less sabotage.

Is there anything else that you would like to add?
That people would be more conscious that other people also want to be happy. That we can all do something very simple to make things easier for our fellow human beings.
Like being in a supermarket I see that sometimes people don't think about other customers, as they block the aisle in the supermarket with their cart. It's those simple things that make life easier for others. Doesn't cost a thing, except being aware that we all want to be happy. And we all deserve it too.


More info or connect:
Website: spreadthelovecuracao.com
Insta: spreadthelovecuracao/
Facebook: Spread the Love Curaçao
YouTube: channel/
Website: good-deeds-day.org/
Facebook: Cura Doet
Facebook: Kolektivo CW
Facebook: CuraDAI
Blog: catchakindness.weebly.com/blogs
One of the 250 Influencers of Curaçao
Yolanda Wiel is a caring, honest, authentic, independent, art therapist and lately a professional writer, that continuously tries to add value to things, situations, a person, a place, everything.
Involved in different organizations, she is enabling people to feel better in a real way, but on the other hand, she focuses on what she wants to do and doing projects that she likes and loves to do, actively adding value to our society. Growing up in different countries and cultures has taught her to observe and to be very aware of how she feels and discern and respect diversity in people. After focusing on building her therapy practice for children and youth, she discovered that clients at the closed department of JJIC (former GOG, juvenile detention) were more fun than she originally thought it would be. These clients live in a completely different world, which not everyone on the island knows what it is like and understands what poverty does to human beings. These youth, live in completely parallel worlds. Yolanda has evolved of late and she is now a professional writer and through her involvement in different organizations she is and will continue to add value in whatever role she will be involved in the short, mid, or long term, because "Yolanda cares". For all these reasons, we love and respect Yolanda and consider her one of the 250 influencers of the island representing the NGO sector and Business-sector.
Look at the list of the Influencers we have interviewed or reported on, up to now.
The goal of the core group of Share2Uplift for 2021
The goal of the Share2Uplift movement is to: "Identify 250 leaders from all walks of life to connect, align and create impactful changes in all walks of life, which includes intergenerational collaboration by the end of 2021." We will use interviewing Influencers, meet-and-greet events, "train-the-trainers"-programs on "Emotional Mastery" and "Intentionality "as national intervention strategies, to reach this goal on top of our goal to scale up the possibilities to connect, align and create impact via a virtual platform. We believe that by collaborating with Miguel Goede on the virtual Vision 2030 platform, we will accelerate the possibilities to connect the diaspora and others elsewhere in the world and on the island willing to constructively create impactful changes in Curaçao, to join.

As Share2Uplift we are fully trying to align with this thinking of Center for Curriculum Redesign to promote this agenda in our educational systems and workplace. So, in that sense, we fully support any initiative to make our educational system 21st-century proof.
Share2Uplift aligners are those that:
– Create an inspiring vision of the future;
– Motivate and inspire people to engage with that vision;
– Manage the delivery of the vision;
– Coach and built a team, so that it is more effective at achieving the vision.
These criteria are now being polished.
We also consider these 5 values the most important ones for Share2Uplift aligners. They are:
• Peace from within;
• Compassion;
• Respectfulness;
• Integrity;
• Responsibility. As we will progress towards this goal we will update you on the progress.
Next webinar of Emotions "Simia pa empatia" on 14th of August
For more information:
O'dennis Daal: (+5999)5130409
Ivan Kuster: (+5999)6986437
Haydee Hermans: (+5999)5639848
Next MYM-platform session via Zoom
Our next MYM-platform session will be on the 17th of August (the 3rd Tuesday of the month) via Zoom, where we will present two chapters of the book "Think and Grow Rich" and the book "12 Rules for Life."
Think and Grow Rich
Chapters 5 and 6 of 'Think and Grow Rich' will be presented Sidayene Van Tys-Senora. This book has been called the "Granddaddy of All Motivational Literature." It was the first book to boldly ask, "What makes a winner?" The man who asked and listened for the answer, Napoleon Hill, is now counted in the top ranks of the world's winners himself.
The most famous of all teachers of success spent "a fortune and the better part of a lifetime of effort" to produce the "Law of Success" philosophy that forms the basis of his books and that is so powerfully summarized in this one. In the original Think and Grow Rich, published in 1937, Hill draws on stories of Andrew Carnegie, Thomas Edison, Henry Ford, and other millionaires of his generation to illustrate his principles.

In the updated version, Arthur R. Pell, Ph.D., a nationally known author, lecturer, and consultant in human resources management and an expert in applying Hill's thought, deftly interweaves anecdotes of how contemporary millionaires and billionaires, such as Bill Gates, Mary Kay Ash, Dave Thomas, and Sir John Templeton, achieved their wealth. Outmoded or arcane terminology and examples are faithfully refreshed to preclude any stumbling blocks to a new generation of readers.
The body keeps score
"Essential reading for anyone interested in understanding and treating traumatic stress and the scope of its impact on society." —Alexander McFarlane, Director of the Centre for Traumatic Stress Studies
A pioneering researcher transforms our understanding of trauma and offers a bold new paradigm for healing in this New York Times bestseller
Trauma is a fact of life. Veterans and their families deal with the painful aftermath of combat; one in five Americans has been molested; one in four grew up with alcoholics; one in three couples have engaged in physical violence. Dr. Bessel van der Kolk, one of the world's foremost experts on trauma, has spent over three decades working with survivors. In The Body Keeps the Score, he uses recent scientific advances to show how trauma literally reshapes both body and brain, compromising sufferers' capacities for pleasure, engagement, self-control, and trust. He explores innovative treatments—from neurofeedback and meditation to sports, drama, and yoga—that offer new paths to recovery by activating the brain's natural neuroplasticity. Based on Dr. van der Kolk's own research and that of other leading specialists, The Body Keeps the Score exposes the tremendous power of our relationships both to hurt and to heal—and offers new hope for reclaiming lives.
Subscribe by emailing us: sixtaivan@gmail.com or ivan@upliftingCuraçao.com and we will send you the Zoom link so that you can participate in our presentation of this book. 
 Chapters 5 and 6 of 'Think and Grow Rich' will be presented by Sidayene van Tys-Senora.
'The body keeps score' will be presented by Ivan Kuster.
Date: 17th of August
Time: 7.00 – 9.00 PM
Entrance fee: Free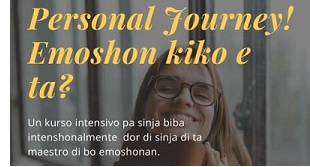 New workshops in Papiamentu on Emotions starting 21st August
Gran majoría di nos komo ser humano, ta pasando diariamente den un fluho konstante di diferente pensamentu i emoshonan. Esaki ta konta mas aún awor ku nos ta den e gara di COVID-19. Emoshon ta nos kompas interno. No tin emoshon malu ni bon, emoshonan tei pa guía. Nos tin ku atende ku nan i no neglishá, reprimí ni suprimí nan, pa nan no kausa efektonan negativo despues ku ta inesperá. Emoshonan por ta un insentivo pa nos desarojá e potenshal inlimitá ku kada un di nos tin komo persona.

Nos ke yudabo den desarojá esaki, dor di ofresé bo un "personal journey" di 15 siman: 
• maestría di bo emoshonan;
• kon di deshasí di emoshonan atrapá;
• biba un bida mas intenshonalmente;
• skucha bo intuishon mas mihó pa asina bo por ta mas kreativo i
• kon di laga loke bo a sinja bira un kustumber i transformabo komo persona.
Nos lo kuminsá 21 di Oùgùstus.
Pa mas informashon i detajes di e suma ku ta kobra, tuma kontako ku un di e 3 fasilitadornan:
Haydee Hermans Soul Garden na telefón: 5639848
E-mail: soulgardenCuraçao@gmail.com
O'dennis Daal Master Your Mind na telefón: 5130409
E-mail: odennis.daal@mymcur.com

Ivan Kuster Uplifting BV na telefón: 6986437
E-mail: ivan@upliftingCuraçao.com

Website: www.upliftingCuraçao.com/workshop-emoshon-kiko-e-ta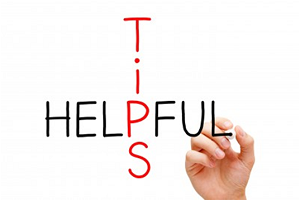 Personal Coaching tips
This week we will share some short videos on the human mind.
Every day of the week, we will upload one of these video-links on our Facebook.com/share2uplift page.
1. The Power of the Human Mind - Motivational Video by Eddie Pinero - YouTube
2. The Neuroscience of Perception - YouTube
3. The Mind - Motivational Video - YouTube
4. This Is How Your Brain Powers Your Thoughts - YouTube
5. Unlock Your Superbrain With Jim Kwik - YouTube
6. YOU ARE A GENIUS - The Motivational Video that Will Change Your Life, Change Your Mindset - YouTube
Categories: Influencers, 21st Century Mindsets, Share2Uplift